You've likely seen them on the freeway as you make your way to grandma's house for Christmas dinner: cars all decked out in great holiday decorations. Some are nice and subtle, others are over the top, but they're all whimsical and fun in their own ways. Perhaps you've wanted to do the same with your own vehicle but weren't entirely sure how to execute the décor. Luckily for you, these five clever holiday car decorations can fuel your imagination and help you pick a great holiday look for your car.
5 Cool Ways to Decorate Your Car This Holiday 
1. Lights, Lights, Lights!
Source: Youtube
Get your car noticed without too much effort. Simply wrap up your vehicle in some colorful holiday lights, set them ablaze and light up the road as you go from point A to point B. This extremely festive idea is simple to execute and can incorporate a lot of creativity. Use white lights, colored lights, twinkling lights—whatever you want! Santa's sleigh won't be able to compete with your beautifully lit car.
2. Wrap It Up
Remind your fellow drivers that their vehicle is certainly a gift by wrapping yours up as a festive Christmas present! A bow, some ribbon, and even festive decals can transform your car into a present zipping down the highway. Be sure to secure whatever items you use, as some may be prone to fly away on the freeway. If you want to go for a simpler look, wrapping your car with a ribbon or simply topping it with a bow can add a festive flair without too much effort. Santa himself couldn't wrap a gift better! Pro tip: make sure to wrap around the windows and doors!
3. Christmas Tree Topper
If you want to make a super festive statement with your car, nothing is better than topping it with a Christmas tree. However, you don't want just a plain tree—decorate it! Add some lights, ribbons, and other details that will really make it pop—just be sure to decorate with items you aren't afraid to lose! The only thing you'll have to worry about his driving under low bridges and tunnels, and parking in the garage at the end of the day. Otherwise, be prepared to spread joy to your fellow drivers all season long!
4. Sleigh Bells Jingling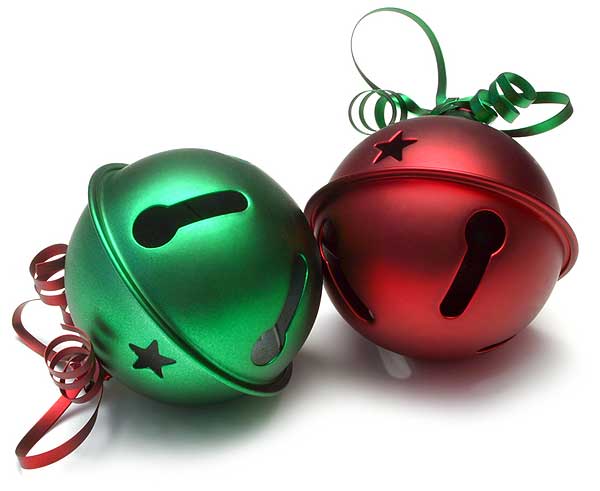 A simple but effective holiday decoration to add to your vehicle are some sleigh bells. Attach them to the grill, your mirrors, door handles, the trunk, or anywhere you see fit. When you drive down the road, pedestrians and other drivers alike will enjoy the charming tinkling sound of those festive sleigh bells.
5. Red-Nosed Reindeer
Take the Santa's Sleigh effect even further by decorating your car like good old Rudolph the Red Nosed Reindeer! Fuzzy antlers and a red nose are all you need to attach to the car to transform your everyday vehicle into a reindeer with wheels. Light up the highway with that nose so bright all Christmas long!
Decorating your car is a fun way to get into the holiday spirit while also spreading joy beyond your front door. While many people keep the decorations to their homes, adding décor to your car take things to the next level and spreads even more happiness and cheer.