Off-Road Trips
With summer in a full-blown season, it's instinctive to crave time outdoors to soak up every bit of the flawless weather and blossomed shrubbery. However, exploring nature on foot in the sweltering heat tires even the fittest folk. That's why we have put together a list of six of the best off-road trips to enjoy the wilderness in the luxurious air conditioning of your own four-wheel drive or off-road vehicle.
Even if the AC doesn't work in that sturdy, four-wheel drive jeep, it's important that an off-road vehicle has enough height to avoid piercing the oil tank while riding over sharp boulders and rocky terrain. Ensure that your vehicle's tires can handle slippery slopes, sand or gravel and that your steering control is impeccable. On most off-road lands, vehicles still must be licensed or certified.
Take it slow, drive with caution, and relish the good ole' outdoors in these sweet areas of Southern California.
1. Cleghorn Ridge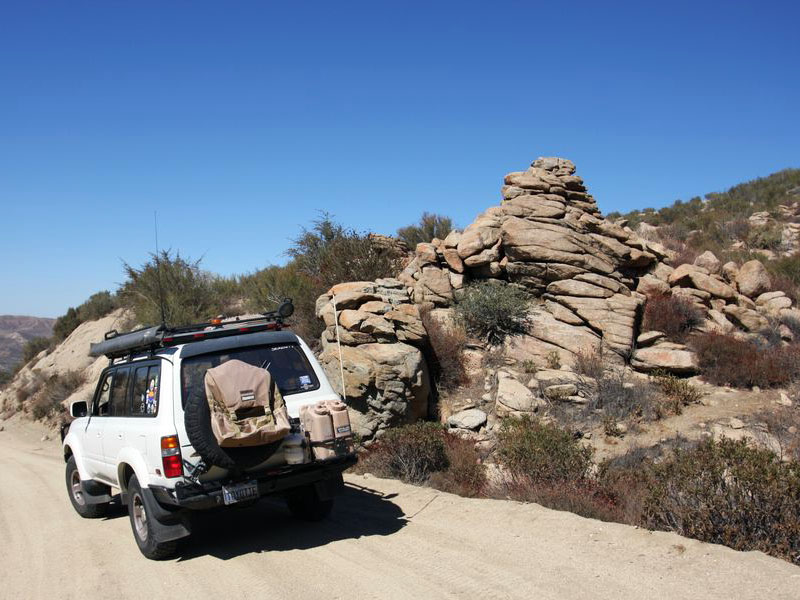 Photo Source: Backroad Navigator
Ride over a narrow ridge of 15.8 miles peering over the beautiful Mount Baldy on this off-road trail in San Bernardino. The trail is open from June to October, light on crowds with loads of priceless views and a worthy ending at the Silverwood Lake State Recreation Area. There are also multiple off-road trails for advanced roadies. After a rainstorm the terrain may be dangerous, so check the weather first, then bring a camera, and have fun on this beautiful, bumpy ride!
2. Santiago Peak
Photo Source: StanceWorks
The highest point of Orange County reaching 5,687 feet is granted by traveling this 16-mile long trail in Corona, CA. Expect a bumpy, partially steep trail with plenty of small rocks and holes to overcome. A lot of the play areas are closed, including the west side of the mountain, but there is still plenty to see since this drive consists of part of the Cleveland National Forest and the Santa Ana Mountains.
3. Boulder Creek Road
Photo Source: Justin Poynter via AllTrails
This scenic road winds up, down, and through the granite-colored mountains for 24 miles, 13 of which are unpaved. This well-maintained trail is suitable for beginner off-roaders, but still worth the drive for even the most seasoned off-roaders.
4. Berdoo Canyon
Photo Source: The Adventure Portal
Leaving Joshua Tree National Park begins the 6.7-mile trail in Twentynine Palms. This trail is paved for the first mile or two, but then a serious off-road vehicle is necessary due to the soft sand, dirt or gravel that may easily make your wheels spin out of control. To see deep into the canyons is quite a challenge, and most of the trail is on the difficult level. However, the canyons are spectacular to see! Check out this map for more info, and beware of flash floods before venturing onto this picturesque trail for some off-road trips.
5. Big Pine Flat Trail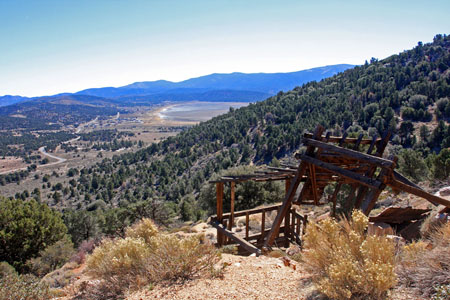 Photo Source: Backroad Navigator
Just as the name portrays, Big Pine Flat Trail, located in Big Bear City, is long and easy, flowing through the San Bernardino National Forest from Green Valley to Big Bear City. It is a whopping 33.1 miles long with lush forestry and rocky hills jutting throughout.
6. Mud Caves and the Diablo Drop-Off
Photo Source: Josh Noesser via TrailsOffRoad
This one-way trail is located in Ocotillo Wells with over 22 caves to discover, some reaching 1,000 feet long and 80 feet high! The trail is steep and sandy, and although it is maintained, one heavy rainfall can undo days of maintenance work, eroding much land to fatal danger. Beginning at Arroyo Seco del Diablo and ending at Fish Creek, this downhill trail is for experienced off-roaders and durable vehicles.
Southern California is filled with many trails for off-road trips, so why not take your hefty four-wheel drive vehicle for a spin on one of the many beautiful trails? Skip the hiking, and give your legs a rest by spending a few hours trekking through the glorious outdoors in the realms of your car!